Posted On 2011-03-31 at 11:24 PM by Tharaka Devinda
Ok, its about 4 cubic cm's short of being a cube, but it is named the cube.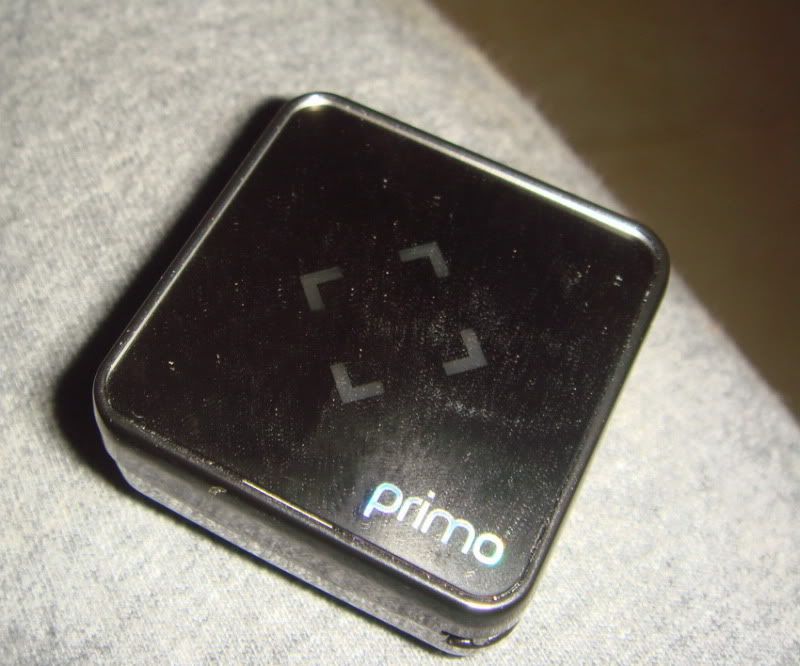 The primo cube is an additional power source for Android and Blackberry phones that has a rating of 1000mAh.
This will enable me to use the phone for more than a day if I travel or run out of power in the middle of something. It gives a headache every time when the phone goes low-battery in the evenings.
Here are some shots.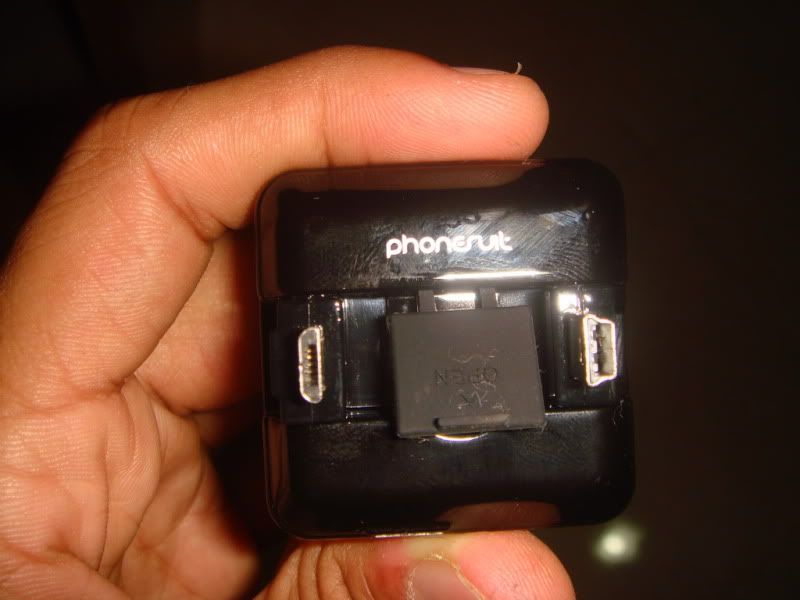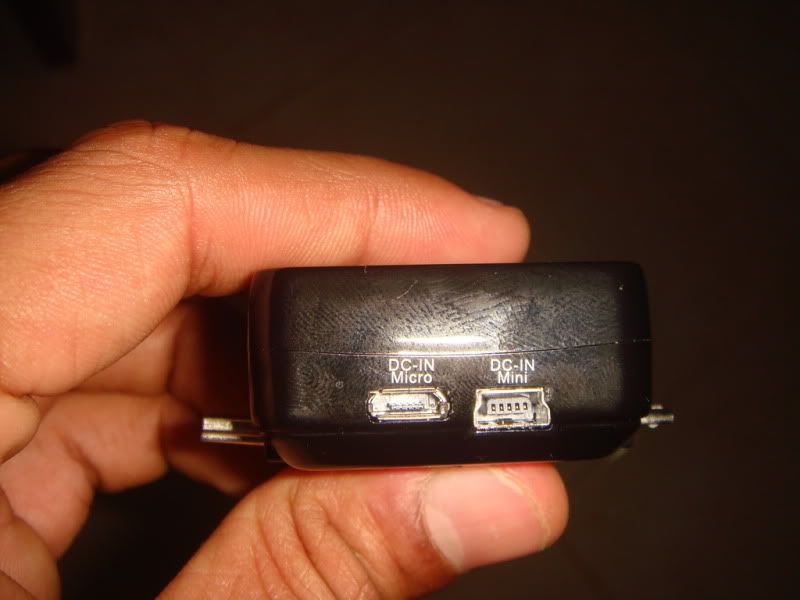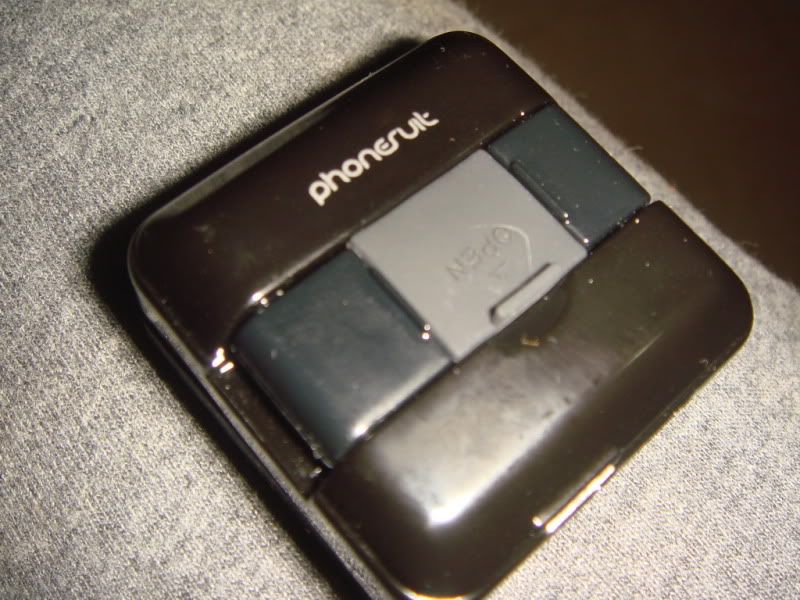 I should really thank Nush for the gift! hope I could do something in return
But alas, we met for 5 minutes in his visit to SL.
too bad!
The arrows represent the charge of the cube. But I cant get it to 100% with usb.
wonder whether the amperage of the port is too less. Have to plug it into the phone charger's USB port. Hope it doesn't burn!
P.S.: It Just charged to 100%
Posted On 2011-03-24 at 8:52 PM by Tharaka Devinda
I've been using live writer to write most of the blog posts for a long time. But it had some issues when it comes to inserting photos from the web and photo uploading.
The add photos items did not have any easy access to insert a source file from the web to show the photo. In the new Live writer 2011, the options are there. and it's moved the tags and date to the top as well. Looks good enough
Here are some screenies of the toolbars. Hope the duplication bug in Picasa is also gone. The old version uploaded two photos to Picasa whenever we added a photo from live writer.
The new ribbon interface of Office 2010
The toolbars
Even smileys
Posted On 2011-03-15 at 11:55 AM by Tharaka Devinda
Google has some pretty disgusting rules when it comes to apps. Their free apps are only available to selected regions. I have to get third party sites to download some of them, while some are available in the market.
Google maps update, Google voice search and the blogger apps are not in the market for my country. After an email to them, they told me to wait till they add Sri Lanka to their free app region. For heavens sake, even microsoft Windows is free here.
So I installed all those apps from third party sites. So much for security!
And yes, this post IS from the phone.
Posted On 2011-03-08 at 8:21 PM by Tharaka Devinda
My old walkman phone started to show wear and tear both in terms of physical and functional areas. It lacked the so called "smart" features that I needed to have right now. So I decided to switch to a new mobile.
Initially I was aiming at the two high end devices the Samsung Galaxy S and the Xperia X10i. But both of them had two huge disadvantages.
1. Both are darn expensive. Too big for a mobile. The prize is comparable to a lappy.
2. Both were 4 inch screens. Bad for mobility and hard to handle.
My next option was to go for a Nokia like 5230 or a XpressMusic phone like the 5800. But Gayan talked me out of it. (Good man!) and the x10 minis were too small for me.
So I decided to play the waiting game. Till there is an affordable android smartphone, I'll wait up with the w810. Then the whole story changed when Suren came up with a X8. And it was affordable as well. So I jumped in and bought it. I actually waited till my parents came from an India tour to see if they find it cheaper there, but India proved to be the slum it is in the movies.!
Finally, I got the phone in my hand about a week ago. I waited to post this to see how it performs and how well it works with me.
I wasn't able to get a black or a pure white one and all that was left was the shade of dark blue. But its not that ugly (considering there are worse colors with the shade)
The phone definitely has plus points with respect to the w810i. It has a better screen and faster internet and most of all, it has android. The phone came installed with 2.1update 1 but there was one more update from SE that i installed.
But unfortunately, it has the following cons;
1. The camera sucks! yes, it really does.
Compared with my old w810i, the camera does not have a flasher. So I lost the option of using the phone as a flashlight! and the photos are quite blurry and without AF, it cant focus a thing that is lesser than around 5cm!
2. Sounds Are not that good
The Walkman has spoiled me i guess, but the sound quality is far worse than the old phone. There is not much Bass to go with and the player also doesn't suit me that well. But on the bright side, there are apps to make both these go away. So there is no hard limitation on these points.
3. Again, incompetent Geeks in SE! (as it was in Cisco back then ;) )
The latest firmware by SE is 2.1 update 1. Which is like the grandmother of android considering Honeycomb is also out there. The best thing surpassing the 2.1 are the Hacked ROMs in xda-developer.com. I have to give it a try, but the damn ROM lacks vid. recording.!
It came pre-installed with a good app from SE. Timescape.!
Timescape's widget is not that cool, but what IS cool is that it merges contact pics of my Google contacts with the Facebook profile pictures. Get the name right, and the accounts are automatically bound together. You can manually do that as well, but you have to wait till he/she appears in that widget with some post! (There might be other ways too! I have to check)
But I really do like this phone and how it moves with me. Battery life is not that good too. But is lasts a day with me playing around installing apps and browsing most of the time. Have to give it some more time to settle down (and I wonder when THAT is!) The charging port is somewhat lame, but I think its necessary to cover the USB port to prevent dust from going in there. Wonder what I'm going to do when that rubber hinge breaks down!
 
new pal with old friends
I gave my w810 away for a small prize coz it'd do better with someone else rather than rot in one of my drawers.!
Final thoughts, I achieved the smart-phone target, without falling to the symbian traps and keeping my loyalty to Sony Ericsson and Android! That's something worthwhile!