Posted On 2010-08-12 at 8:06 AM by Tharaka Devinda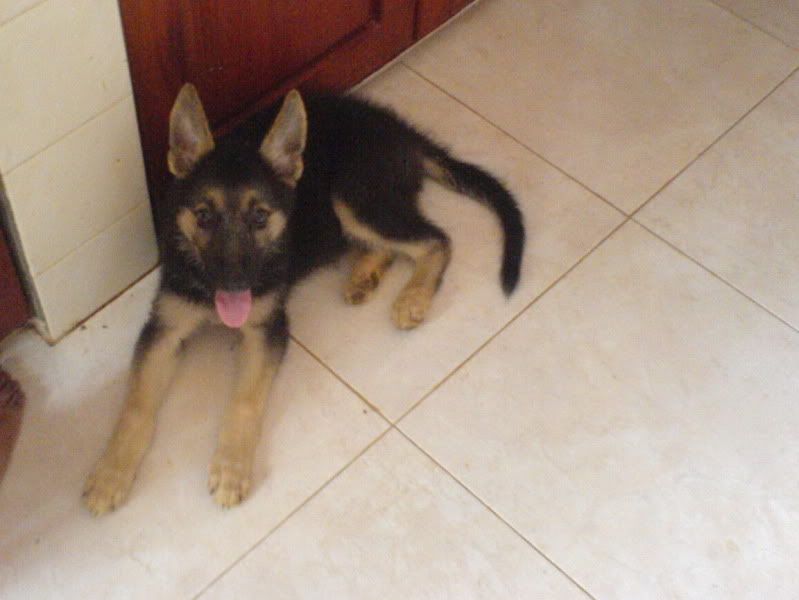 After looking all over for pet dogs Nadeera and I got our eyes on a female German Shephard who happened to be in a pet shop. It cost us a small fortune but both of us are happy that we got it.
We took around half a day thinking of names and Nadeera came up with this because it was called with no name for a long time and we were sick of that.
Richie is an active dog. But a bit stupid. It whines at the back door while the front is wide open and it just peed in the house not waiting 15 seconds till I open the door for it. I think with time, she will learn to do things. But for the time being, this dog hates the backyard and the front.
Whenever we put it out, she cries like hell in front of the door. :D
What to say other than…I love my dog!!!
..
PS.: She was renamed to Sally :D since Richie was a boy name!
2 comments:
Anusha Says: August 12, 2010 at 10:59 AM

German Shepherdess thamai hariyanne XD

Tharaka Devinda Says: August 13, 2010 at 1:48 PM

lol. ow ow.!