Posted On 2009-12-24 at 9:57 PM by Tharaka Devinda
My monitor went alright for about a week and now its started the hiccups again. I will have to buy a monitor very soon if this continues. But for now, it does some turning off on the first half hour and stays stable afterward. I have the option of waiting till this goes out for good.

The main reason for keeping me back is the cost of monitors. After all this time, its of no use if I buy another CRT. So I'm aiming for an LCD. Will have to wait and see what happens...maybe I'd try another trip to Eranga who repaired it earlier. He'd give it some magic touch again.
Posted On 2009-12-15 at 7:11 PM by Tharaka Devinda
The monitor is now back to normal after a repair. Thanks to Eranga aiya, who repairs these stuff its working like magic.
I've wondered all round what to do for the display when I finally decided to repair it.! And guess what, a good clean-up and some expert touches at Athurugiriya where Eranga is, the monitor is alive. As he put it.."Q.C Passed!"
Seriously, if you have broken monitors, you should consult this guy…(Mail me if you want to)
Posted On 2009-12-14 at 9:18 PM by Tharaka Devinda
I've been waiting a long time for office 2010 to show up. And no thanks for participating in the E-mail program, I got to know that the Beta was launched!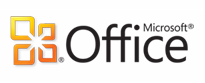 Damn those developer guys for not sending me the alert mail!!
Anyway, I got it some time back so I decided to give it the shot since there were no pending work that are critical in office apps.
I downloaded the x64 version of the setup and started installing it right away when I was hit with the first hurdle. The 64 bit version will not install on top of the 32 bit Office 2007. So I had to remove it and install from scratch.
The installation went smoothly. But MS guys should have made this more responsive. The setup stopped in the middle for a long time. When I mean it was stopped, even the glowing of the status bar was gone. Suspecting that it was stuck.! Task Manager reported a task with no identification too. This made me find another piece of information! Office 2010 x64 setup is actually a 32 bit program..!!! I even thought about aborting the setup but waited a little longer.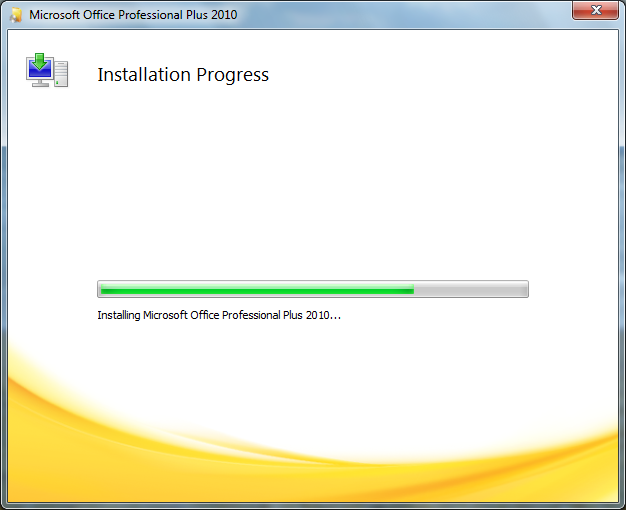 Stuck!
Then it sprang to life once again and finished.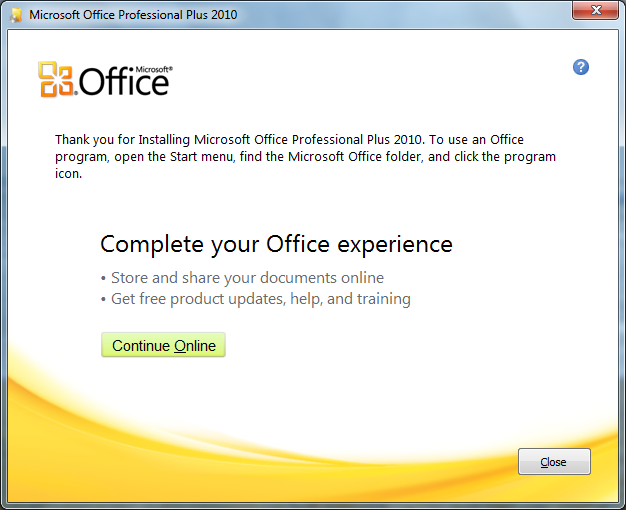 After the installation, I checked out when this thing goes "lights out". I've been here once before with Office 2007's Beta program and it got expired right when I had a report to write. Looks like this thing will last longer than my copy of Windows 7. The expiration date listed here is 31st October 2010.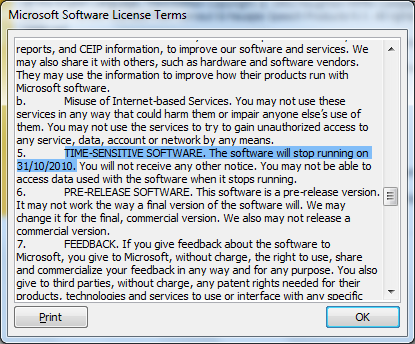 Then, I stared off with Word. Its however, the core of the Office Package and what we need it really for…
You can see here that the screen is no different from Office 2007's word application. But there is one BIG change..!! Don't see it yet?
Where's the office button ha?? Well, it had it's time and now its gone for good I guess.
All the office apps are now equipped with an additional Ribbon which has all the tasks listed. I thought it was stupid at first. But, like the button, it will have to have some getting used to.
This is word after changing the color to the good old Blue theme..
You can hide the ribbon if you want.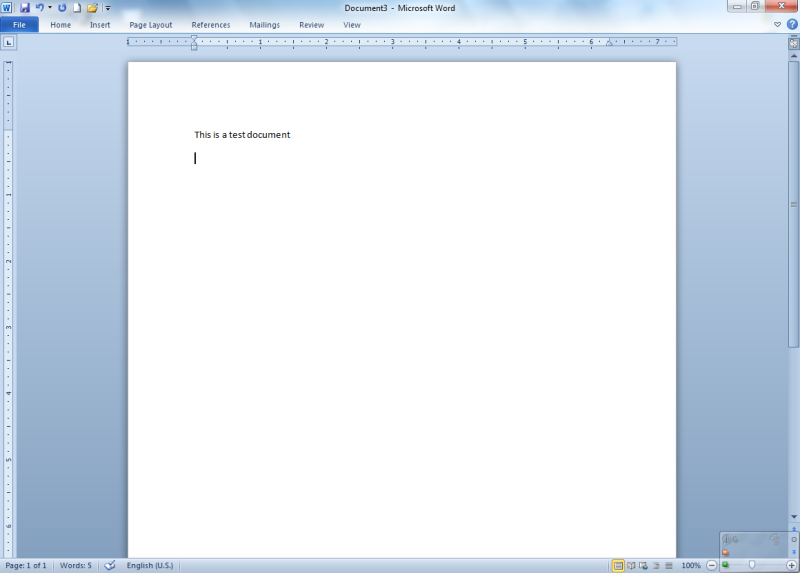 This is an open document with Word. The new pane on the left is the navigation bar. When typing large documents like a report, it will be a lot of help. See how my BIT report looks in it? A lot of titles and stuff. Easier to navigate within the doc.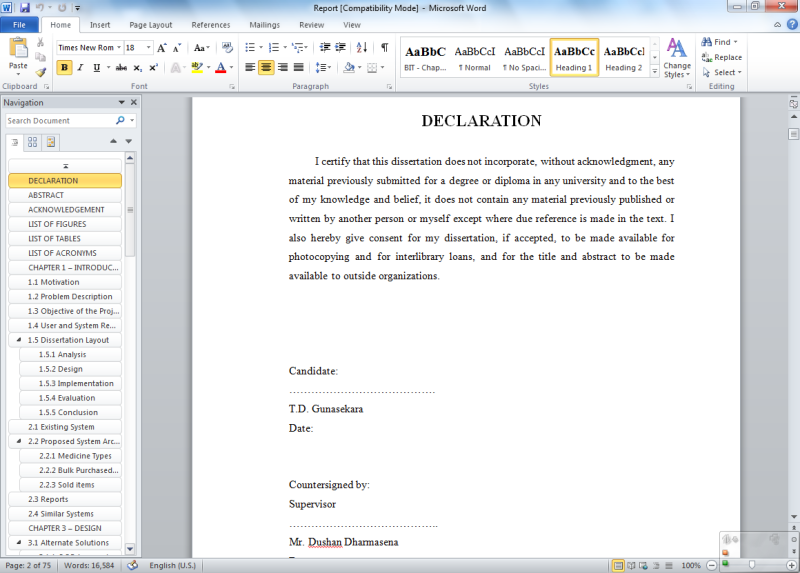 Search opens the navigation panel automatically, its easier to search pressing "Enter" after each hit. No small pop-up blocking your view anymore.
Excel and powerpoint hasn't changed a lot too. I didn't check them into details since I use them very little.
This is excel when opened.

Excel has the bottom at XFD - 1048576. What I don't remember is whether this was the same with 2007. Its definitely larger than the 2003's range.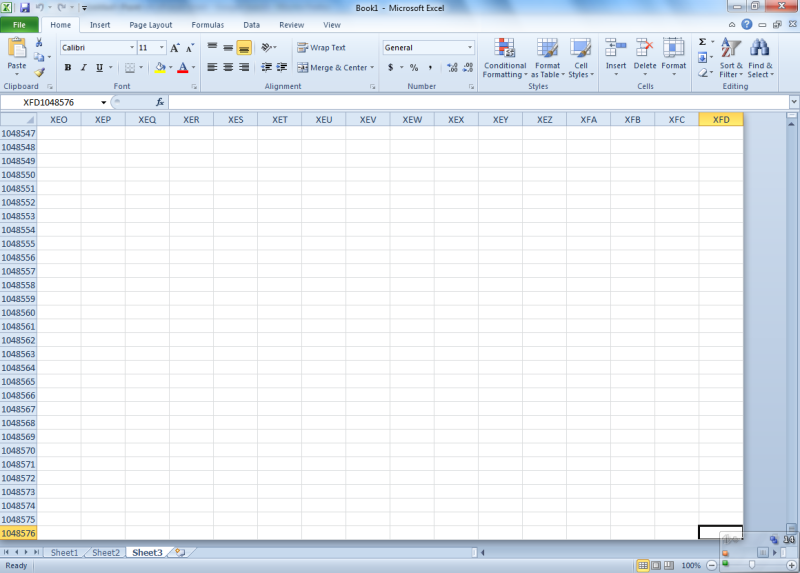 This is powerpoint with it's Orange Appearance. Its a striking color when put to the new interface. Those designers at Office has done a great job harnessing this color.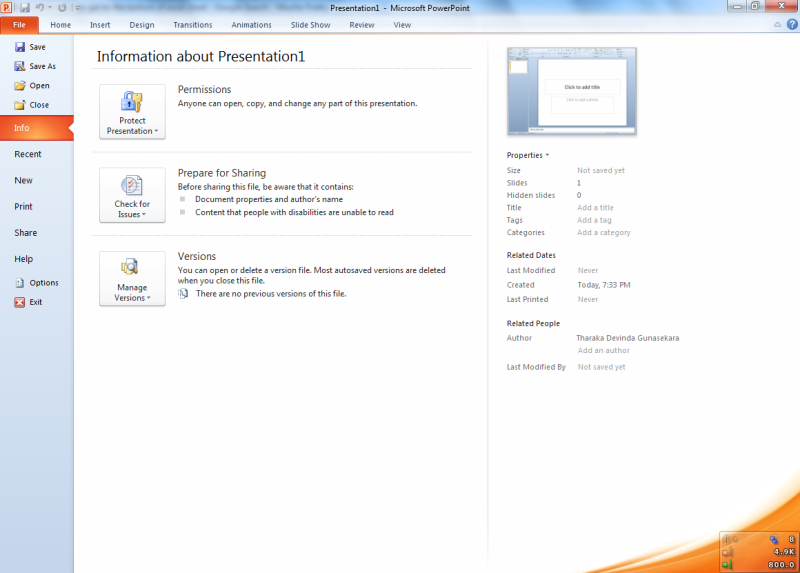 This is what it looks like in the editing area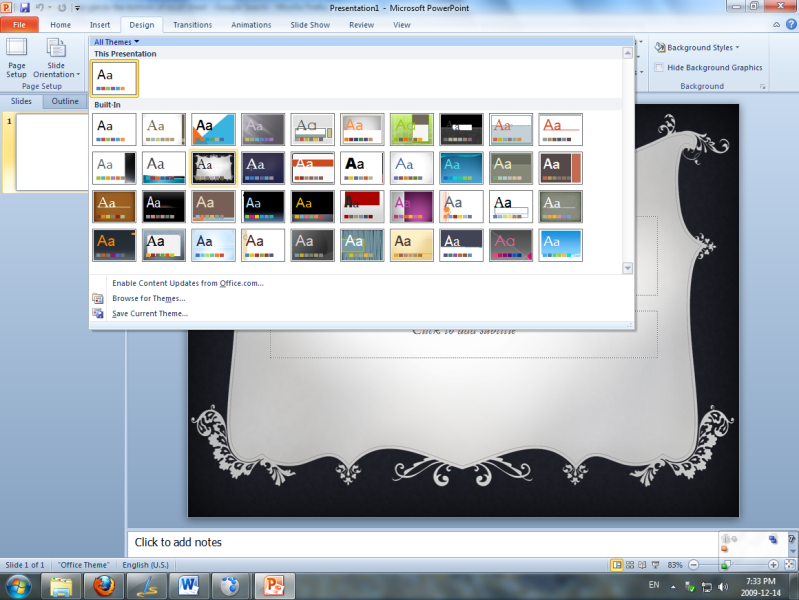 Then onto Outlook. The e-mail solution a lot of us use and continue to get problems with too..
A major change came into outlook in the roll-out of 2010. The ribbon was introduced to Outlook with this version. For some reason, the ribbon was not there in the 2007's outlook client. It is here now.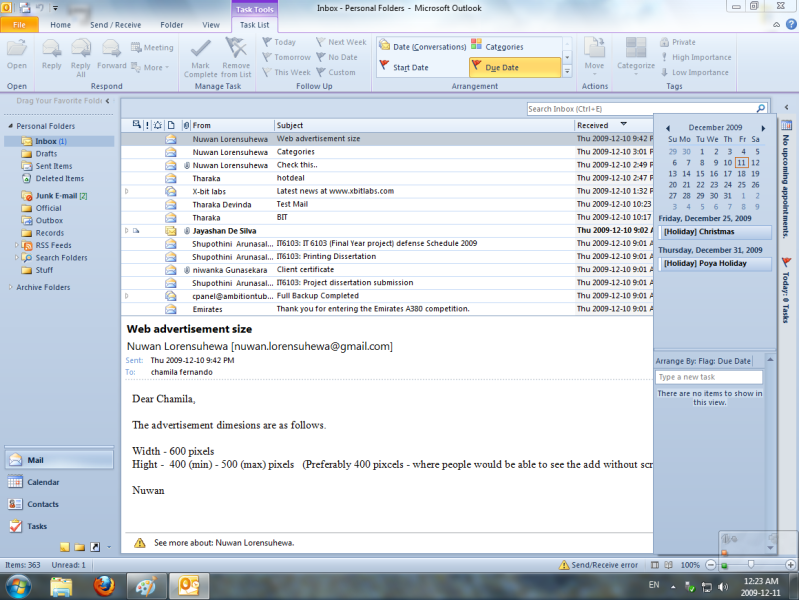 I've got my eyes into two major features here.
1. Threaded view of E-mail.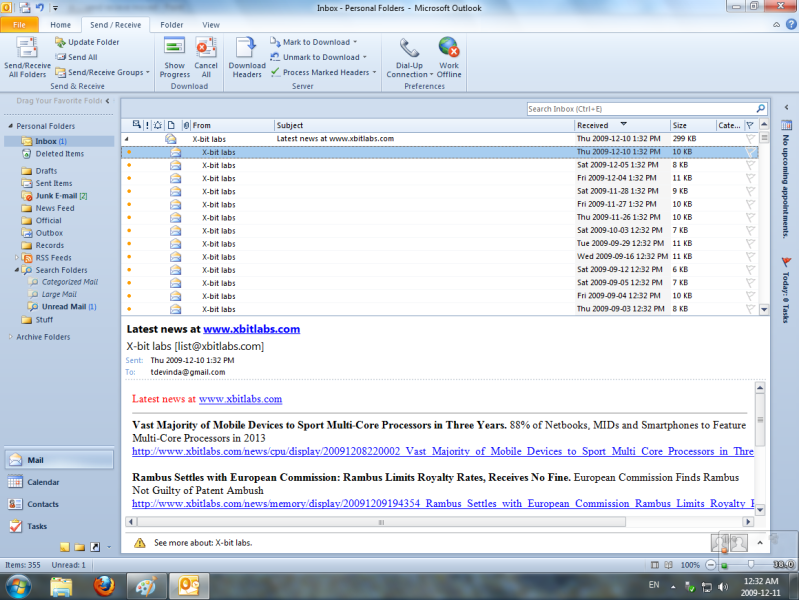 All the mails that are related to a certain topic will now be grouped together for viewing convenience. If you like GMail's orgnanization of E-mail, you will love this. You can see the threaded mail in two modes. The first time you click on the drop-down-like arrow to display the threads, it will display all the mail from your contacts. Press it again, and you see the items from your "sent items" folder. Cool? You betcha!
2. Automated replies.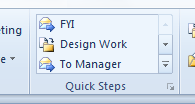 You can specify automated action buttons for routine tasks. The best example for this are the FYI e-mails. You get an Email from your boss about some new thing and you mostly forward them to your collegues saying "FYI", and assume mails like this come a lot to you. Now you can specify a task in the Quick Steps to do just that. Outlook will even add the FYI and fill the TO: field for you. All you need to do is to press the Quick-step, and press send.
Keep in mind that this is not a mail rule. You tell outlook when to do this.!
Another change was for the Send and Recieve button. It was nowhere in the Home tab. There is a separate tab in the ribbon called Send Recieve. Now this is a headache.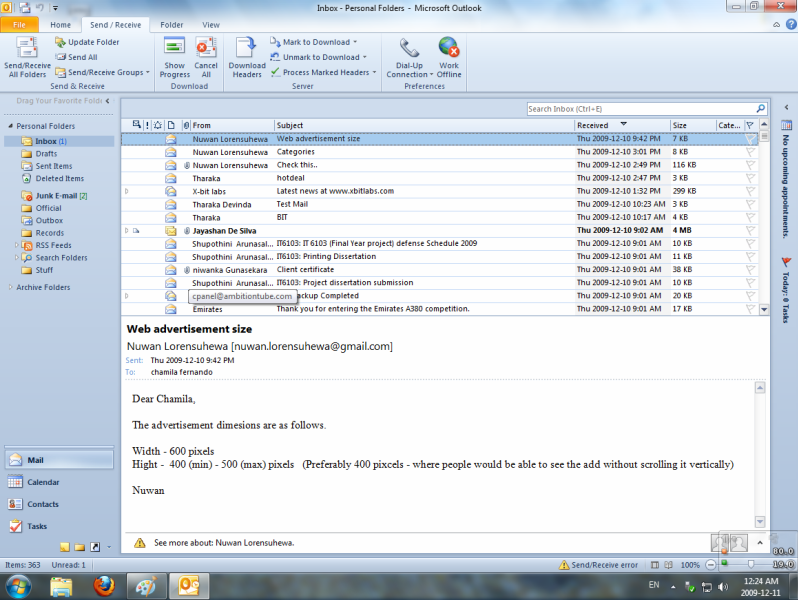 But again, office enables you to change the ribbon the way you want it. So I simply added a new Send Recieve component in the Home tab and I can press it anytime I like from the default screen :D
Looking at the overall picture of the software, I'd say this time Microsoft has done a good job. Its been a good year for the development team I guess. After the successful roll-out of Win 7, Microsoft's Profit will go sky high with Office 2010. As for my rating, I'd give it 9/10.
If you have a 32 bit copy and have more information on other products, please leave a comment here. I'd love to see some real excel reviews. They said there were some changes in pivot table (no idea what they are)
Good day to you.!!
Posted On 2009-12-01 at 7:58 PM by Tharaka Devinda
I've had a heap of problems with the CRT display (HP 5502) I've been using the past 3 years. At first, it's resolution. The problem arose in all three Operating systems XP, Vista and Win 7. I've fixed the issue with different approaches in the past. Tweaking the Drivers, Keeping the monitor off while booting and best of all, using incompatible forceware.!!!
And then came the problem of the hourglass! The display made an hourglass shape when it was turned on every time. Something wrong with the H-sync IC's I suppose.! But I solved it the stone age way! Bashing the casing! it was later found out that if I place something to counter the weight on the rear side, the issue would dissapear!
Well, its been there now and then but the hourglass is somewhat solved. But all of a sudden, the monitor turned off while watching "Band of Brothers" (Wonder whether this is made in Germany)
I turned off and all the options LEDs started blinking. Indicating some failure in it's system. So the error was detected by the internal system of the monitor. Otherwise it would not do that! Anyway, I turned it on and off a few times and in one or two occasions, a blue only and red only display appeared.
Which points to the ICs again! But after a few hours, it turned on again! I reverted to the max display of the monitor which is 1024x768.! (That sucks!)
I tried to go to the tweaked res, but the error came again.! So for now, I'm going to stick to the manufacturer's specifications. I'll have to buy a new display soon, but that will be after torturing this one to give out its best.
First stop will be a service place. I know a person who does these kinda stuff, I'll have to take this to him! Wonder if I'll be able to finish the BIT report with this!
Posted On 2009-11-27 at 9:59 PM by Tharaka Devinda
Sometime, shit just happens. This is one of those times. When I burnt a DVD with some videos, this was the outcome. Another DVD lost. Take a good look.
The PIF is over 110 !! Unusable to the last bit I guess. The videos were supposed to be deleted after burning this. Good thing I only do that AFTER the Kprobe tests.
Well, I'd have to throw this one away! These are the errors a normal person would not catch. If this disc was used and the files were deleted, that data may have been lost for ever!
Posted On 2009-11-18 at 8:11 PM by Tharaka Devinda
I got introduced to Sun VirtualBox from friends at office. One being an Expert on ISP related stuff, he had a similar problem which I had. The VPN! And he had solved it. His problem was; when the VPN is connected, he can't use the typical connection in the PC to browse internet. Most of the issues have fast answers to problems in the net.
There was another who wanted to keep the IT guys formatting his PC all the time and loosing data every day. He uses VMs to be in the Network Domain and use Ubuntu as the base OS.
My problem is the incompetency of Cisco Geeks! No VPN for 64 bit OS's. The Virtual Box was the answer to that too.
So I installed the VirtualBox and installed my old WinXP installation.! (Yes I know its old but it had to do) On that, I installed the VPN client. After playing with the networking settings I could make the VM work just like it was a PC plugged into my router using the bridge mode. Now I could connect to the VPN at office and voila.! remote desktop to my PC at office.
At office I had the Virtual Box installed and there was an Ubuntu Box. So running Ubuntu there means I go through many abstraction layers.!
Win 7 –> VM –> XP –> Remote Desktop (XP) –> VM –>Ubuntu.
Feeling dizzy? Look at this!
pretty amazing! :D
So Bye Bye OS-X for VPN!
Posted On 2009-11-17 at 5:03 PM by Tharaka Devinda
Its not technically our cat. Nadeera named it kitty. He hangs around the house all day. Wonder whos cat it is. Anyway its a very nice cat. No bad habits and no special liking to food.
Posted On 2009-11-08 at 10:43 PM by Tharaka Devinda
Firefox 3.6 beta 1 is here and it has brought some windows 7 integrations. The first thing to notice is the taskbar. Whenever a new Tab is opened, a new instance of Firefox is shown in the taskbar. Which for me, is a headache. Tabs are tabs.! The very reason IE was not preferred over FF is ruled out here. I used it for about 5 minutes and switched back to 3.5.5.!
This is 3.6b1 showing the tabs as instances.
This here is what was before in 3.5.5
They should at least give us the option to choose between whether to show the tabs as instances or not.
Until that is sorted out., I'm into 3.5.
Posted On 2009-10-28 at 10:58 PM by Tharaka Devinda
This is a spider i found at mawanella. Looked like a widow spider. The male was also in the web. But it was way too small to get on my phone cam. Add the fact that i found them in a smelly toilet! :D
Nature is all round us, if we care to look!
Posted On 2009-10-25 at 11:00 PM by Tharaka Devinda
I was doing my adjustments to the code for my BIT project. You' can't imagine the bugs I create with this coding. It took me the whole evening to figure out an error in the code.
<div id="expiry0"><input type="text" onclick="javascript:showDateFrame(0, 'exp', 'MED1');" size="10" readonly="true" id="expiryTxt0" name="expiryTxt0"/></div>
This piece of code defines my expiry date input. its labelled expiryTxt0. But there was a space after the "0"!!! Javascript kept saying there was no such object as expiryTxt0. Took me about 3 hours and firebug to figure out there was a space in thr html code which made the id "expiryTxt0 " instead of "expiryTxt0".
That's software life!!! Phew!!! I'm happy I got it without doing major changes to the code trying to avoid the error.
Posted On 2009-10-09 at 10:38 PM by Tharaka Devinda
I've been dying to install the statcounter code to the blog from office. Seems the proxy server at the office is not letting the blogger scripts through. I could not save any of the Javascript tools from there. Finally, my counter is back! After a long time too..!!!
Posted On 2009-10-04 at 6:39 PM by Tharaka Devinda
I've so far been able to play 4 channel audio only with other players like Jet Audio with Windows 7. I've been able to get a good output with Vista. But something kept me from hearing stereo audio only from 2 speakers. Well, after reading something off the web, I checked out whats up with the drivers. Well, this checkmark has been the culprit. I've had it checked. But the drver somehow must've got some bug and ignored it.
After un-checking and checking it again, I get 4 channels.. whooppiee!!!
Posted On 2009-10-01 at 7:55 PM by Tharaka Devinda
The last theme for the blog has not satisfied me well. It had more writing area but there was white strips in the sides. So I've added a new theme. This is a more simpler look to the blog.

I hope to modify the theme and customize the styles myself so that I can play with the CSS in it. Hope anybody who reads find it ok. :D
Posted On 2009-09-29 at 9:13 PM by Tharaka Devinda
This one goes for Damitha, Devinda and Anusha...
Guys, you remember that Hub I took home after sorting which leftovers were whos? Well, Its serving it's born purpose.

First of all, I remember Devinda taking it as the soldering pad and Damitha taking it as some other holding thing. I've been on the Hub's side and yelled at you guys whenever the hub got battered with heat or weight. Looks like it was born that way.

I can't get my monitor to stop sqeezing the display without tapping it (well, it becomes bashing after a few taps :D)
So I found out, if I held the power cable in such a way, it will be ok. Even when the table shakes, like usually, the display will not sqeeze. Till I get this to the Unity Idiots to fix, guess whats holding that power cable in place....



Posted On 2009-09-25 at 12:33 PM by Tharaka Devinda
Here are the GRID clips;
Nissan Skyline:


Mustang:


Enjoy :D
Posted On 2009-09-23 at 10:53 PM by Tharaka Devinda
GRIDs been my pastime for a few days now. I'm Still playing the career mode of the game called the "GRID World" and I've tried some online gaming too. I suck at Online tracks and the players there might be going nuts over the guy who hugs all the fences around!!

Here's some cool screenies I was able to get with FRAPS. I'm emphasizing on the special effects of the game here. Controls will be dealt with later when I have a way to encode my video to suit you tube :D

This is the first thing you will notice in GRID...SMOKE ! There's so much smoke; sometimes cars appear through smoked areas like bullets, the next thing you see after that is the next thing I like in GRID! Damage!

This is the transformation which happens when you try to start the race by picking up!!!



Notice the smoke? And I guarantee you, all this time, my frame rate was over 30..!! This engine is cool and lightweight on the Video Card. (I play this at 1024x768)


The damage comes in both the forms, Visual and Physical. Ring any bell? Yes! This was a setting in Need For Speed 4 (High Stakes). Grid people managed to keep it that way with the increasing weight and complexity of the car models.!! While NFS slowly dropped it till Pro Steet came and sucked bigtime!

Here you see visual damage, the buffer will hang like this until you get a jolt to the car and it will fall off.



These are impacts. They result in minimal and in the second case, some serious damage




Notice the tyres in the sides and the particles of the rear of the car. This is the flashback mode, where you can correct your errors by rewinding the game, in the in-game pause menu!

When the car is too damaged, some parts may break for ever. In this stage, you have three choices, Restart, Rewind and use the game's replay flashback, or Retire!



Notice the broken wheel and hubs.!!


Then there are the shadows.. look at this!



The cockpit view is also awesome. But it is very hard to manouver the car in this mode. I've only tried one race with a Skyline because it had Right hand side Driving!



Modelling of the cars is also good. Look at this Skyline, perfect model with lighting applied.



All in all, GRID proves to be a good game developed with care for the weight of the graphics and the FPS. Then there are the effects. Keeping these two in balance is a very hard task.! As for me, I'd give 9.5/10 for this game...!

Posted On 2009-09-21 at 11:51 PM by Tharaka Devinda
Finally found a workaroud to bypass the error in Shift starting...
Am I happy? I was, before I played. All I got for NFS this time is a bunch of complains. Face it guys... NFS's golden days are over.!!

These are the issues I got in it:
1. Gameplay: Exactly as GRID. I'm glad I played GRID before this. These suckers even laid a line on the track telling the driver about the best lane to take in a turn.!!! Idiotic!!! Looks like EA did the same thing as Microsoft when they saw OS-X. Copying!!!

2. Graphics: i'm not going to complain much about this department. I'm in the cheap category for Display drivers (and yes the 9600GT is now cheap).
The game has NO world to render as much as even in Mostwanted, Carbon or I think even in Pro Street. This game runs at about 15FPS in my PC. Wonder whats the reason... :S Like I said, this is just nagging, not a valid complain.!!

3. Menus: You cant quit the game from a race!!! @#@$@#$%!@#!@#

There are heaps of other reasons for people I guess...

This is the first time I heard an idiot talk about NFS in the intro movie. This time even the Intro sucks in my standards.!

All in all...it looks like I wont be playing shift until I'm fed up with GRID and there is no way for me to lay hands on FEAR 2. :@

EA.... you should stop the series and keep the reputation of NFS and yours if you are going to continue like this! First Pro Street and now this??? Pathetic!


Posted On at 10:39 PM by Tharaka Devinda
Installed both Need for Speed Shift and Race driver GRID onto my PC on
Sunday. Shift proved reluctant to run and gave an error. So what! I had GRID,
which was supposed to be the real source for NFSS although it was a bit older.

I was having my dinner while installing GRID and after it came up, I keyed in
and got it to a race. I didn't set the Graphics as I normally do, but they
seemed quite OK. I've seen GRID but not to the extent that I play it even a bit.
It was in an exhibition in BMICH I saw the game. I knew it was hard to
handle.
But look at this!!! I didn't expect that Cockpit view to be that good and
certainly did NOT expect the driving to be in the Right hand side!!
Got some basic screenies while playing. The damage in this game is awesome.!! More will come some time laters!!! :D
This is before the start of a race while the countdown...
And this is when the cars pickup... you know the deal when the musclers pick up.!!
Smoke is a killer.! Sometimes it becomes so thick, and when you've spinned around, the guy behind you appears from the smoke like a bullet, hitting you again !!
This is the mustang before it took that Red paint.
Posted On 2009-09-06 at 12:10 AM by Tharaka Devinda
I had to install Leo again on the secondary disk. This time it was not for testing the OS. But I needed some x86 software to run the CIsco VPN client. Installing XP or Vista would've been ok but my XP DVD is not in a good shape. And Vista x86 version sucks.
So I went to a clean installation of OS-X 10.5.1. This is the same Kalyway installation I used back then to test the OS.

But the DVD has some error I guess. There is no Audio. I'm done debugging this. I have what I need. The VPN client runs. Stupid Cisco guys really need to build a good 64 bit VPN client for us 64 bit OS users out there.!!!

Here's a screenie for completion :D


Posted On 2009-09-02 at 11:03 PM by Tharaka Devinda
I needed to install MAC OS-X 10.6, the latest build named Snow Leopard. So I downloaded a copy of the dmg file. The method was not that straightforward like installing Leopard. The DMG was more than 5GB in size. So I had two options. One was to find a dual layer DVD and burn the image. The other was to use a secondary disk.
The DVD was out of the question since it was costly. I was sure this can be done with zero cost. So I read some web articles saying I can use another disk in the system. I'm installing this to the smaller HDD the MAXTOR. There is no way I'm going to use the Larger 500GB Samsung and risk all the data, including my BIT project.!
So I read somewhere I can use the flash drive and I did.! I copied all the data to the smaller 4GB drive and formatted the 8GB one to the MAC's GUID file system.
Bad luck. The installation went crap and I had to abandon the project till this BIT project is over. And I needed the flash drive back.
Up springs the problem.
Windows cannot and will not format a partition already formatted with GUID!!!! CRAP!!!
Lucky I had the Leo Installation handy in the smaller disk. I booted into Leo and erased all the partitions and returned to windows. Again, disaster. The Drive registers as 200MB, and there's another 7.2 GB partition, again, un formattable!!
Back in to Leo, erased all partitions and left the drive as free space.! Again CRAP! Windows is not able to recognize the actual size of the drive.!
Back into Leo!!!!! (Yes, it did make me dizzy and I know you are now too!)
Partitioned it back to FAT! Phew, Win 7 was able to recognize the ol' Duckling Once again! It was like freefalling and struggling to pull the para cord! I'm glad the chute finally opened!
I almost lost BIOS settings too while trying to install Snow Leopard. It did some crap to BIOS! So project snow leopard is left alone for now.! Maybe when the projects are done, a clean, non-beta distro will be there.! Until then, its Win 7 and Leo!
Posted On 2009-08-29 at 9:38 PM by Tharaka Devinda
I've installed Ubuntu loads of times and the experience I've got is not that good in terms of user friendliness. Problem Number one exists in it's lack of functionality. It can't do many things if the computer is not connected to the internet. I've seen this in most of the Open source crap OS's. Yes, that includes Red Hat and Fedora.
Their Holy grail of problem solving lies with yum, apt-get or some other geekish term which the users need to connect the PC to the internet and type some stupid term or download from an array of packages which god knows what they do.
Their OSs might be damn great for stability. And the product may be the best one for the buck. But what if it doesn't do anything.? You just splash the OPEN SOURCE banner at people.?
This is the best example I can give. After installing ubuntu, I wanted to test the speakers. This is what I experienced for Charith Abeysinghe's great song "Sarath Sande" from Julia.
Who the heck designs an OS without the MP3 decoder? Idiots of course.!
I've run Win98, WinXP, WinVista, Win7, OS-X 10.4 (Tiger), OS-X 10.5 (Leopard), Fedora 9 and none of those OSs told me this!
Ubuntu, if you're the human technology, you've got to figure out that humans listen to music! :P
Posted On 2009-08-25 at 2:07 PM by Tharaka Devinda
When you need to download the Windows Live messenger and the other tools that come with it, Microsoft offers you a web installer which downloads the selected components from the web and then installs it on the PC.
If you are in a situation where you need to install it on a PC without internet (or offline for some reason) you are in some trouble.

But if you have an internet connection elsewhere which can manage a few 100 MBs, there is a workaround which you can use.
Go to the live downloader and select to download the typical way. The site will give you a link which will download the web installer. Copy that download link and replace the wlsetup-web.exe with wlsetup-all.exe.

That will give you the whole 135MB package with all the components which you can install offline anytime.

Hope this helps.
Posted On 2009-08-22 at 11:20 PM by Tharaka Devinda
Here are the screenies I got playing assassins creed. For those of you who don't know it, its a third person game which the story goes in the medieval times where the Knights Templar and other parties made war with one another. I don't give a damn about the truths about these stories, but the game is good. I'd give it about 8/10.
In the first half after about 2 missions you grow weary of the horse rides you need to make. But in the middle, they allow you to 'warp' to the destinations, saving a lot of time.
Enough talk, here are the pics;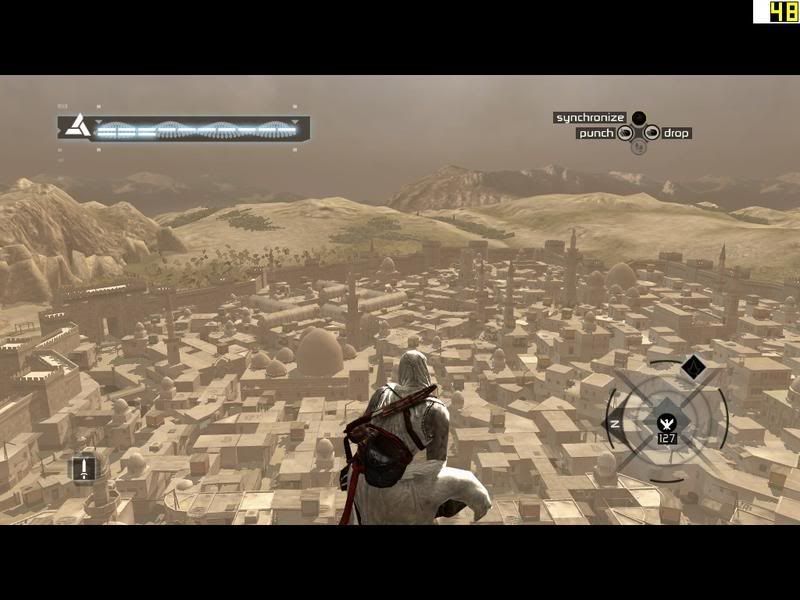 A view from the highest viewpoint I could find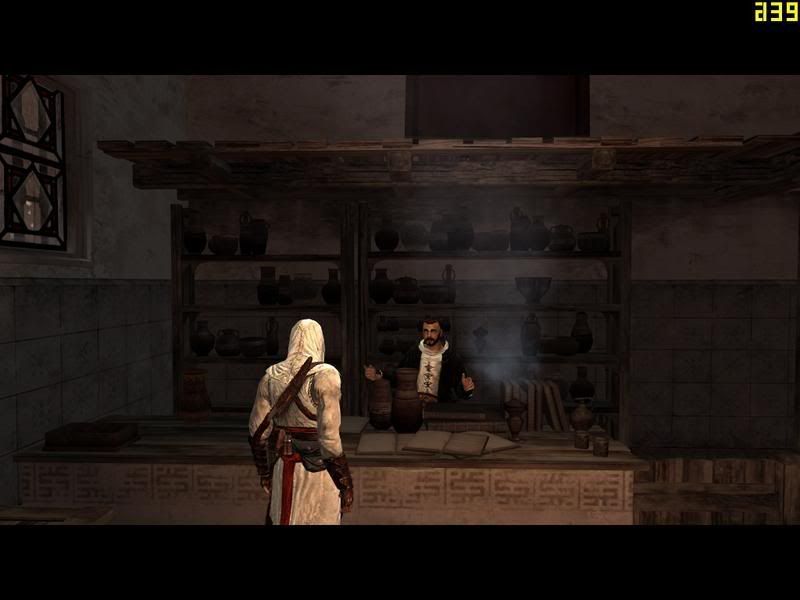 Taking up the assignment
Hiding among the scholars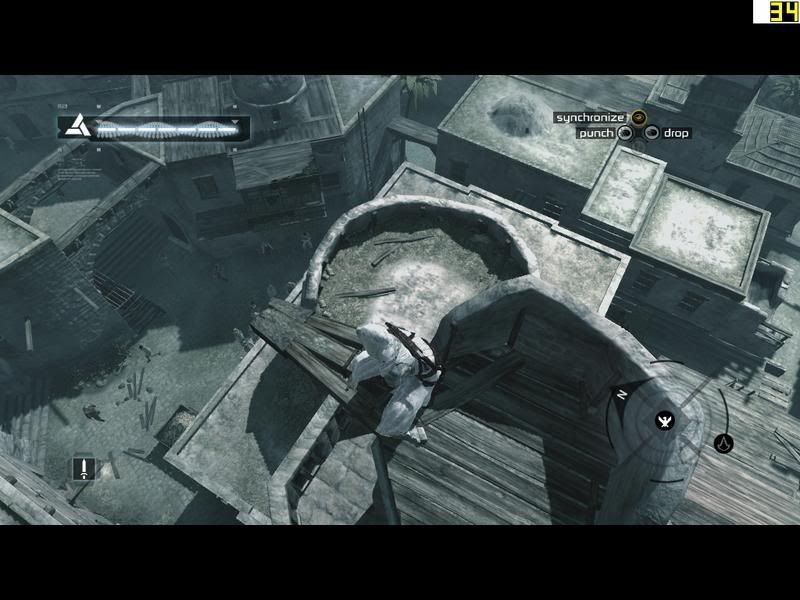 Climbing to get a viewpoint…
Walking on the rooftops.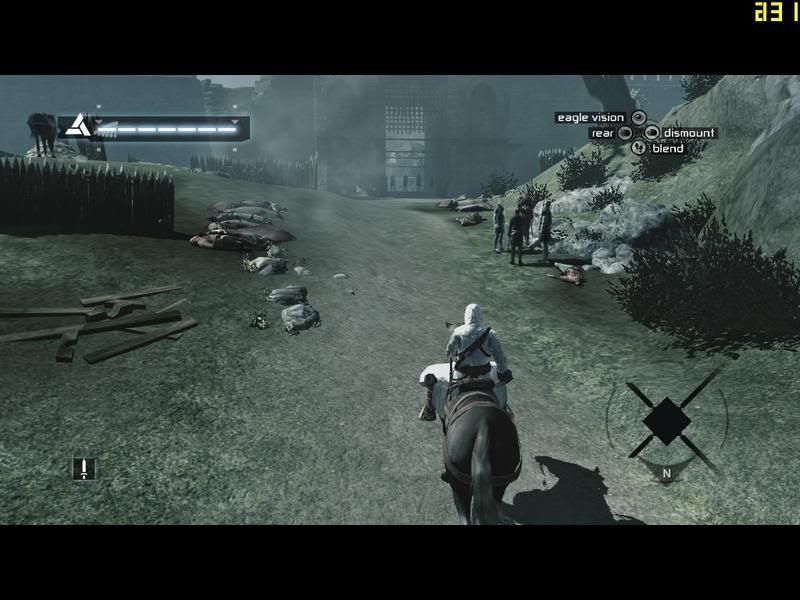 Entering a town on horseback. This is the part I previously noted as boring after a few goes..
A place in the Assassin's Base.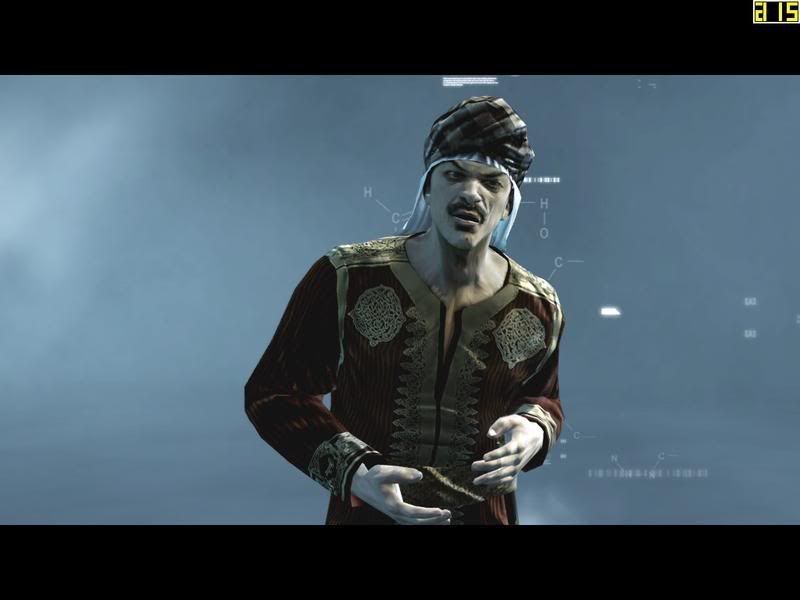 Every person you assassinate, talks to you in their last moments revealing bits and pieces of the story.
Judging from some of the screenshots, you will notice the game features a lot of good graphics. The Graphic engine is rather good and performs really well on my 9600GT. It runs on DX10 mode and there are very little noticing points where the rate drops below 25. I'd say the engine is lightweight.! But I of all the people know, that is a very relative term. :D
There are some important places missing. Like the place where the animus is placed and the last episodes. But I'd leave it to you. There won't be much fun if you don't play the game ;)
Enjoy..!
Posted On 2009-08-03 at 10:00 PM by Tharaka Devinda
I had my birthday on the 2nd (Sunday) and there was a small party-like get together at home. So I bought a cake and there were a few people.
Had some pretty good time.
Thats the cake!! was pretty sweet… we were all dizzy after eating all that chocolate. Nadeera and I had to eat more chocolate in the morning when I gave the treat to Damitha and Lakshitha!!!
Thats my Father.!!
and my Mother!
This is 'you know who!' no no! its not Voldemort! (See the size does not match with him) thats Nadeera!!!
And Madhavi…:P she had some huge piece of cake snapped off my hand!! Almost lost my fingers!
That's my family and Lahiru's
Again, my family and Nadeera's
and finally, the Incredibles!!! :D From the left: The Nutty, the Geeky and the Fatty! :D
So Today when I went to office, my friends there also did some decor at my place and gave me a present too. Actually the decor is balloons and lot of scraps of paper on my desk!!! I had to spend about half an hour to make the place livable again :D
They named me as T-Haraka and posted these in the entrance and over my head.
And look at the mess they made!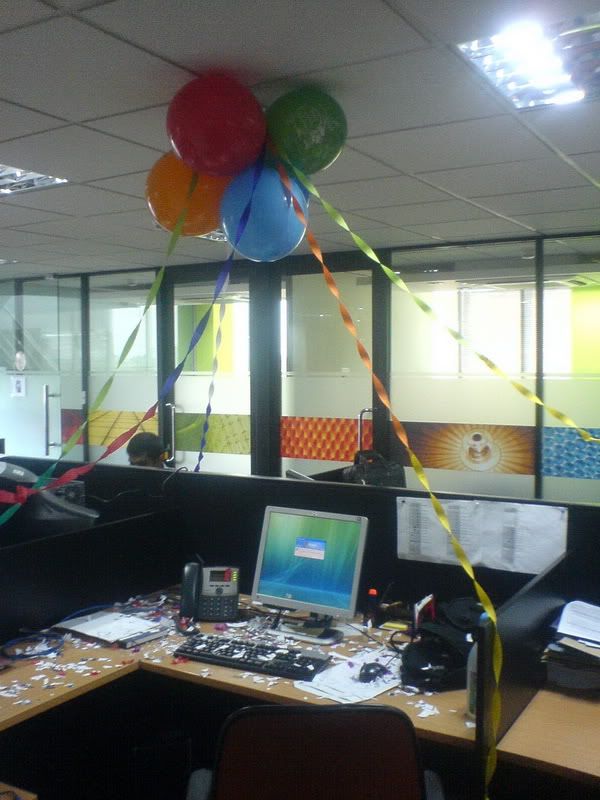 Anyway, Thanks for all those people who sent their wishes and presents!!! I had a great time!
Adding to that, the fans I ordered from ebay was home! I had to spend some time to get it installed onto the casing! and hey, look at my pimped up PC casing!!!!
This is how the casing now looks when the PC is on!
Look at that light is makes on the wall when the lights are turned off!!! The only thing that has a problem with this fan is that it has a damn huge noise!! I have to figure a way to reduce that!